Align With Amanda Massage Therapy
Appointment Policy: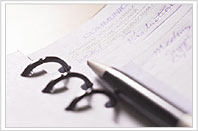 In the event that you are unable to keep your scheduled appointment or you need to cancel, please contact me 24-48 hours prior. If you do not reach me, please leave a message. If I do not hear from you within this time frame, and you do not keep your appointment, you will be required to pay the full cost of the treatment as booked.
Note: I recognize that no one is perfect and there are circumstances that are out of your control (sudden illness, family emergencies, etc.) Therefore, I may make an exception to the above policy on those rare occasions.